White Dove releases are the perfect added touch to weddings, proposals, graduations, or any special occasion. Throughout time, doves have been used in ceremonies and events. Doves represent eternal life, love, peace, faith, purity, happiness, and unity. A wedding dove release symbolizes peace, serenity, and new beginnings.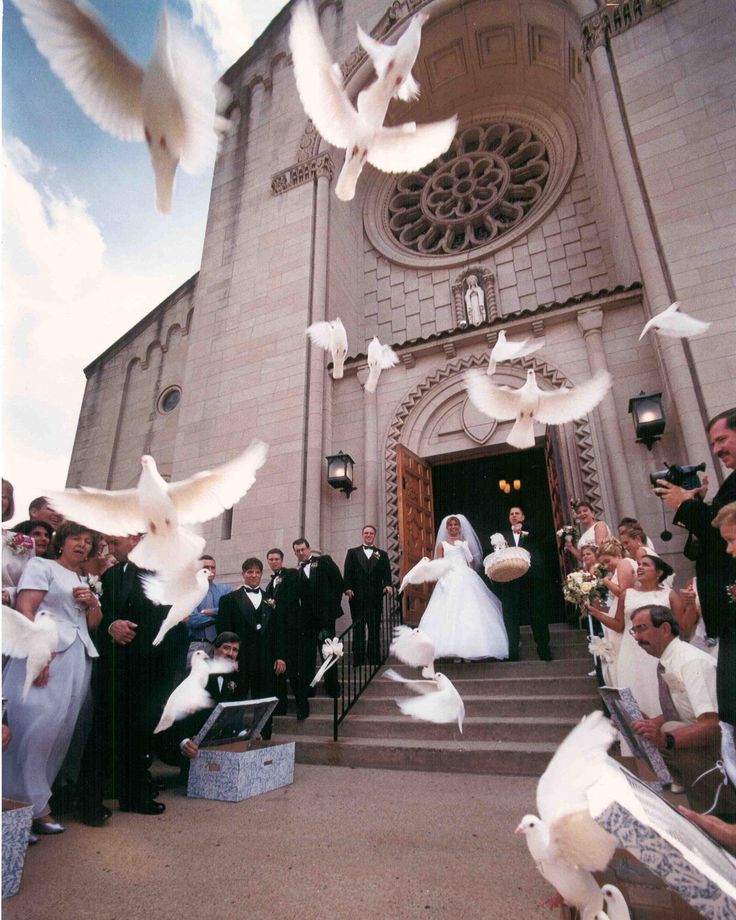 WHITE DOVES FOR A SPECIAL DAY
LET YOUR WEDDING BE ONE TO REMEMBER
Do you remember anything that stood out at last wedding you attended? When you include a white dove release to your package it will add something very special and be a completely unique experience that everyone remembers.
White Doves can represent eternal life, love, happiness and unity. Doves are also used in many settings as symbols of peace, freedom, love or as messengers. Ask one of our team members for more information.